Download PowerPoint templates in 4x3 and 16x9 formats. UCSF Master Brand, UCSF Health, UCSF Benioff Children's Hospitals, and UCSF/ZSFG versions are available. You can also replace the UCSF logo with your department logo using the instructions in the file.
UCSF Benioff Children's Hospital Oakland: template available here with no Box access required.
Templates
It is important to establish a consistent impression with our audiences. This will allow them to recognize and value the power and promise of UCSF. Our PowerPoint templates offer title slide variations that feature our color palette, patterns and photography. Since PowerPoint presentations are often shared among users who may not have our brand fonts, our PowerPoint templates are built using Arial and Garamond, which are universal fonts found on most computers.
Customization Options
The PowerPoint templates can be used for a variety of different purposes and can be personalized for your department or unit. Refer to the PowerPoint Usage Guide for instructions on customizing the template with your logo lock-up or images, and overall presentation best practices.
Title Slide Examples
There are a variety of title slides available to accommodate your audiences and content, including photography, pattern and color-only slides. If changing the background image, be mindful of how the colors in the photograph work with the title slide color.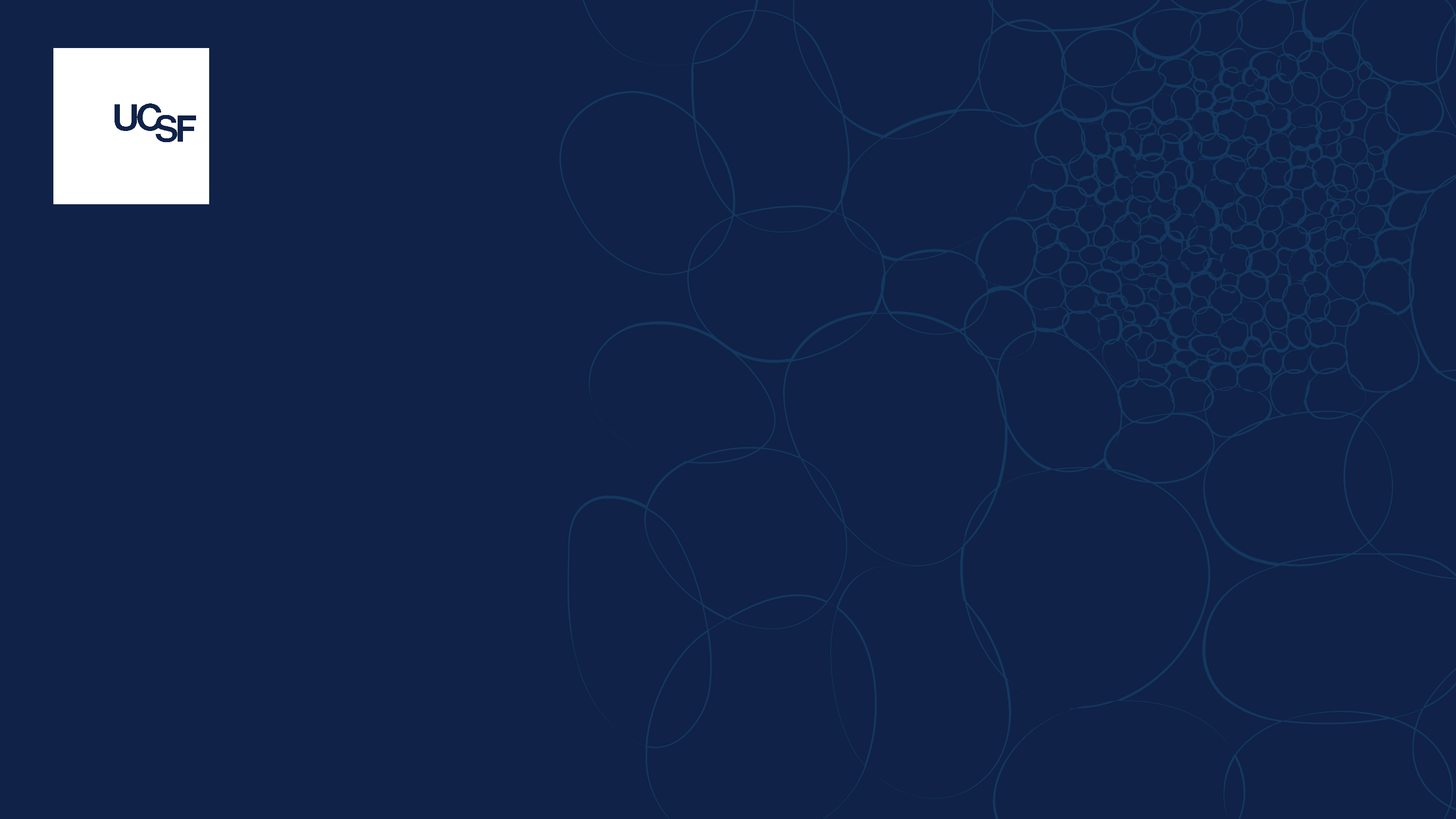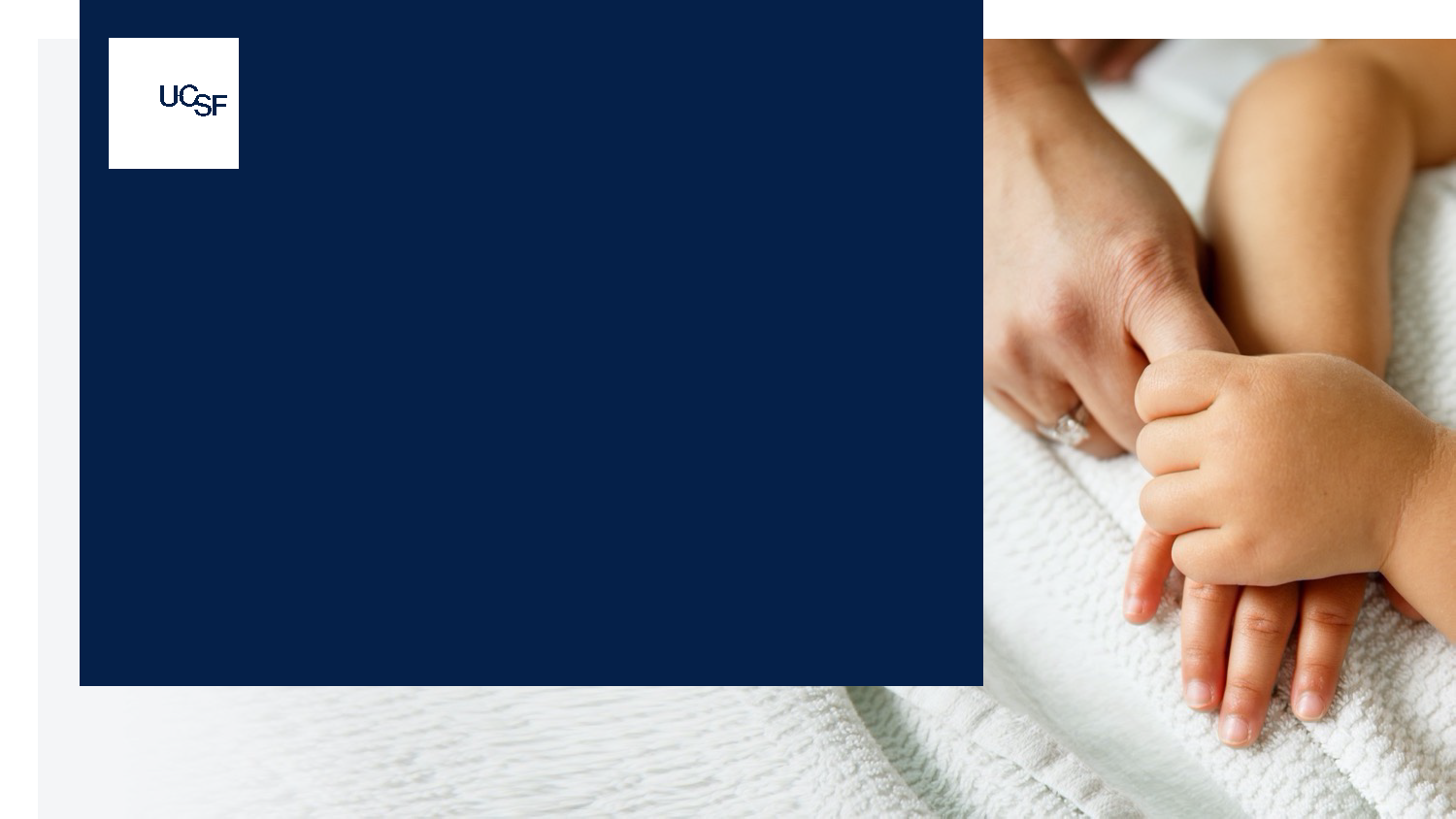 Interior Slide Examples
The template has the following interior slides: 4 content slides; a chart slide; a blank slide; a quote slide; and a section header slide. All slides are available in both dark and light backgrounds. Consider the audience and environment when choosing slide versions. For instance, dark backgrounds may work well for conference presentations, but are not ideal for corporate presentations or if you plan to print the slides.
Co-Branding
If developing a presentation with two or more internal partners, feature the master brand signature with the department or unit names in Arial text. Follow the internal co-branding guidelines in the PowerPoint Usage Guide. Do not use multiple UCSF logos on the same page.
If developing a joint presentation with an external partner, follow the external co-branding guidelines in the PowerPoint Usage Guide. The UCSF logo should always sit on the left.
CO-BRANDING: EXTERNAL PARTNERS
---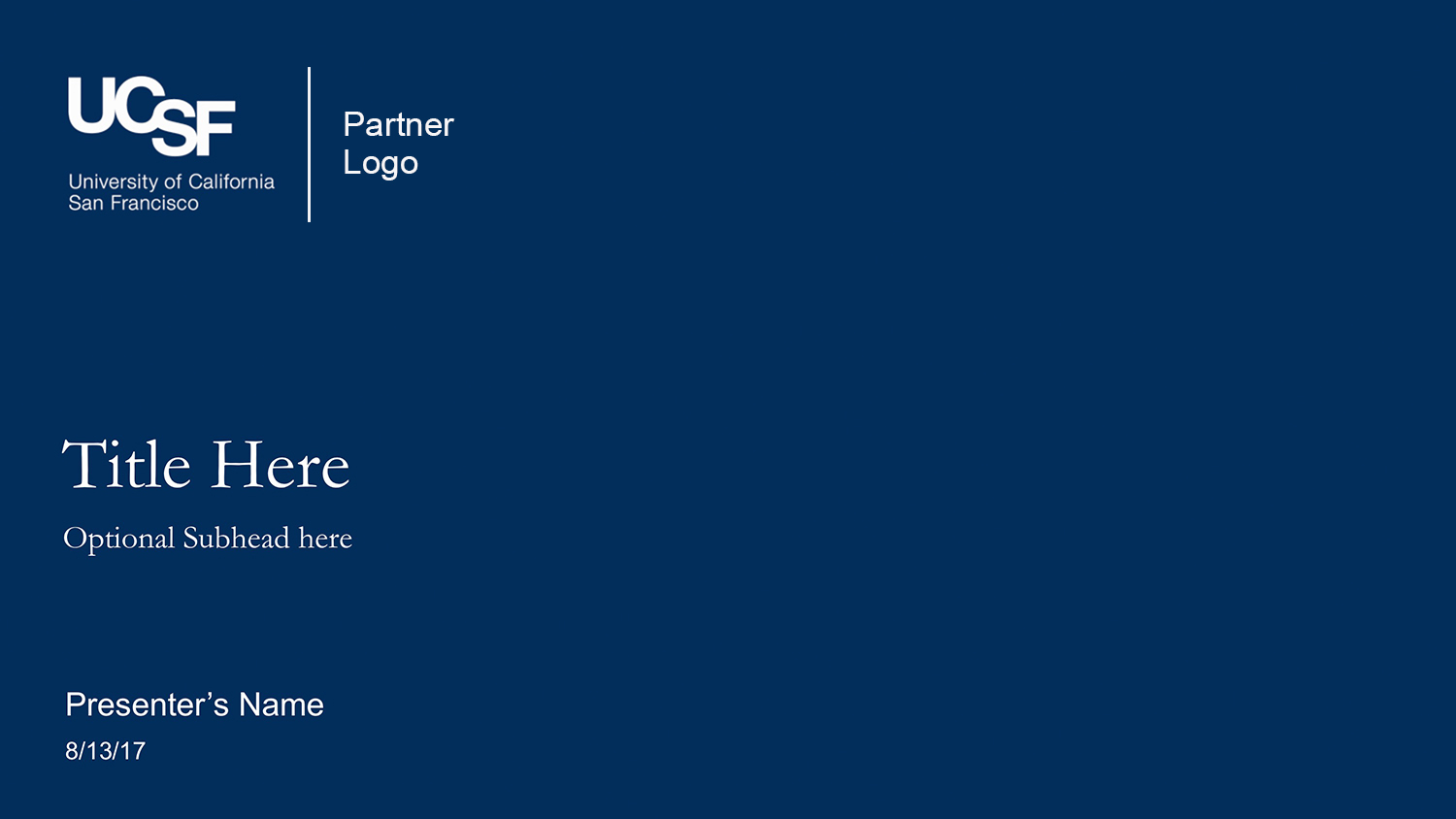 CO-BRANDING: INTERNAL PARTNERS
---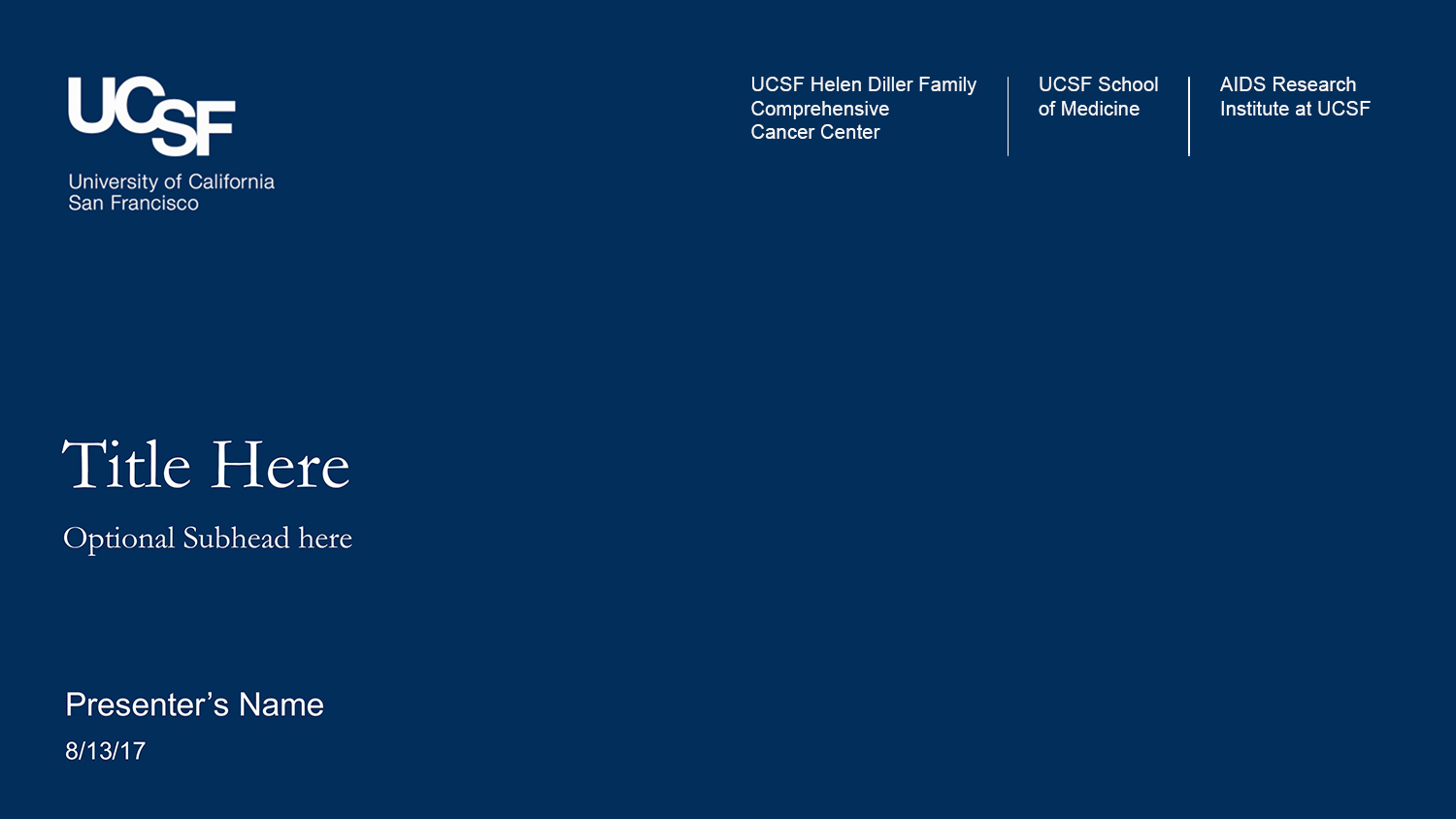 Closing Slide Examples
Several closing slide designs are available – including a simple layout featuring the master logo, as well as slides utilizing photography from our mission areas: patient care, research, and education. These images can be replaced, but please be mindful of the layout and our photography style considerations when choosing images.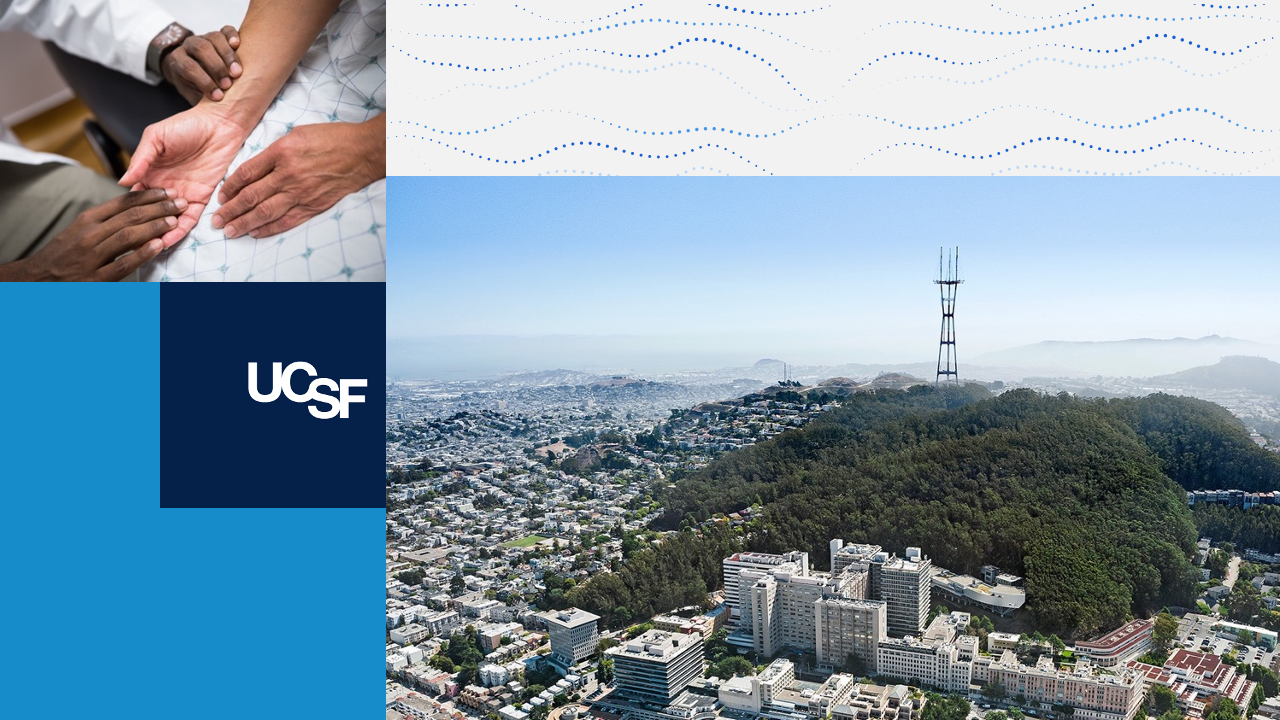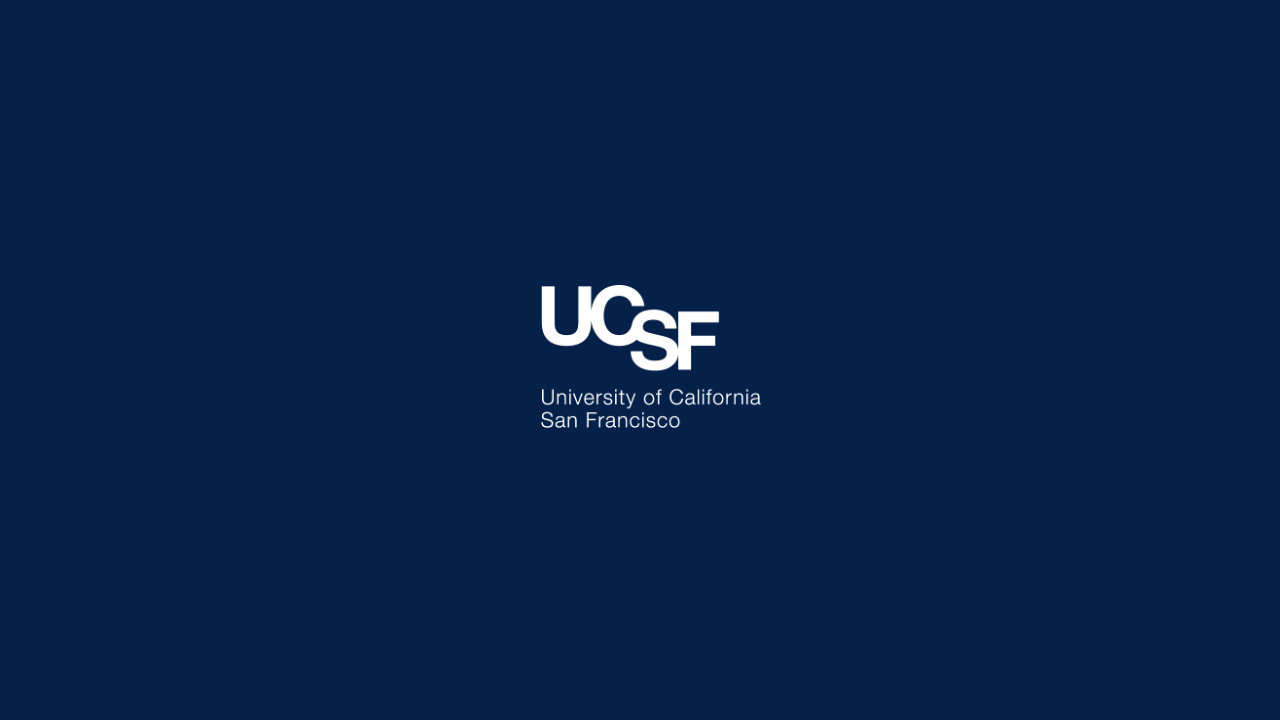 Download Options
Sizes
PowerPoint templates are available in two sizes depending on your usage needs:
4:3 ASPECT RATIO (STANDARD PPT SIZE)
---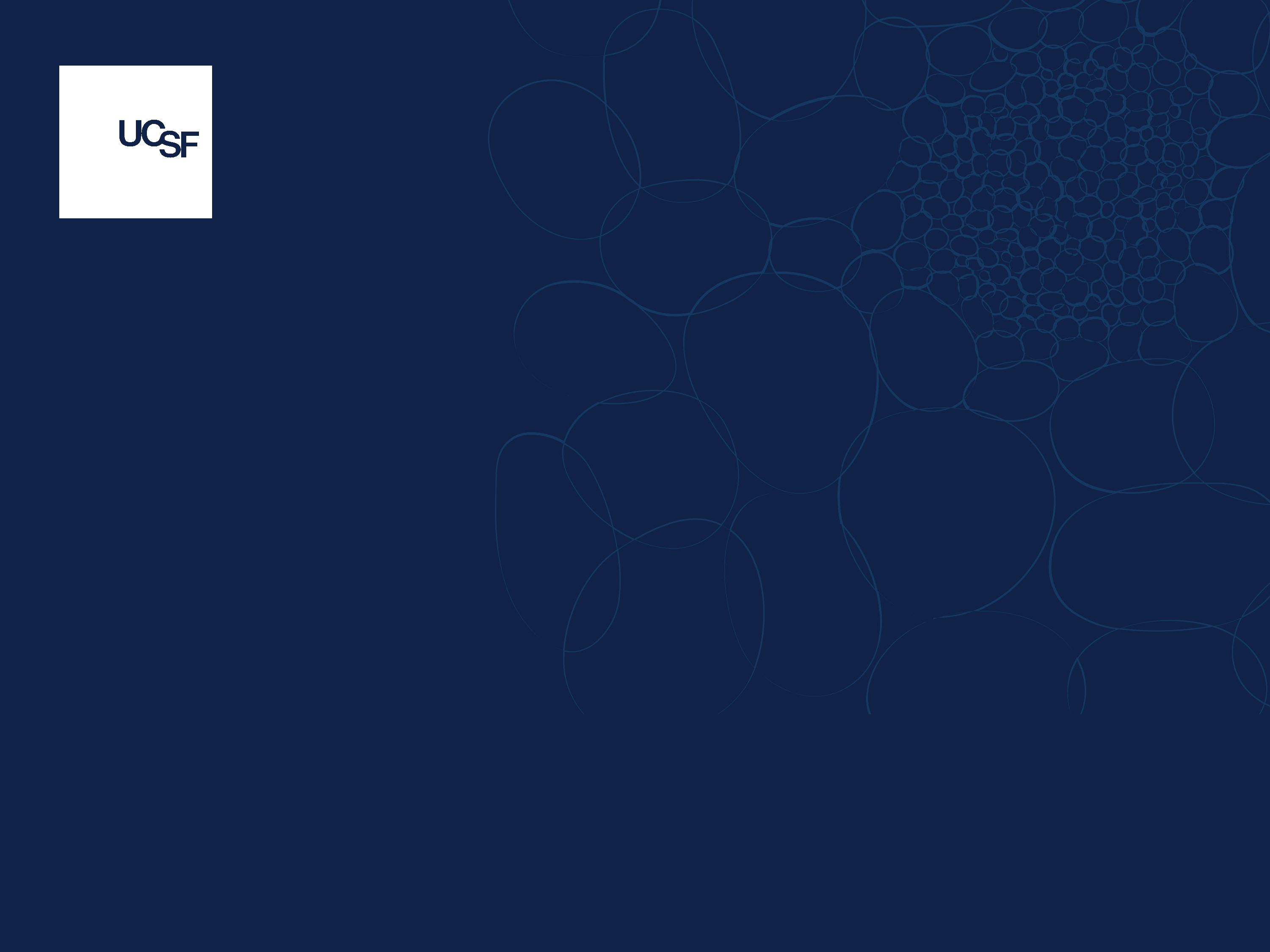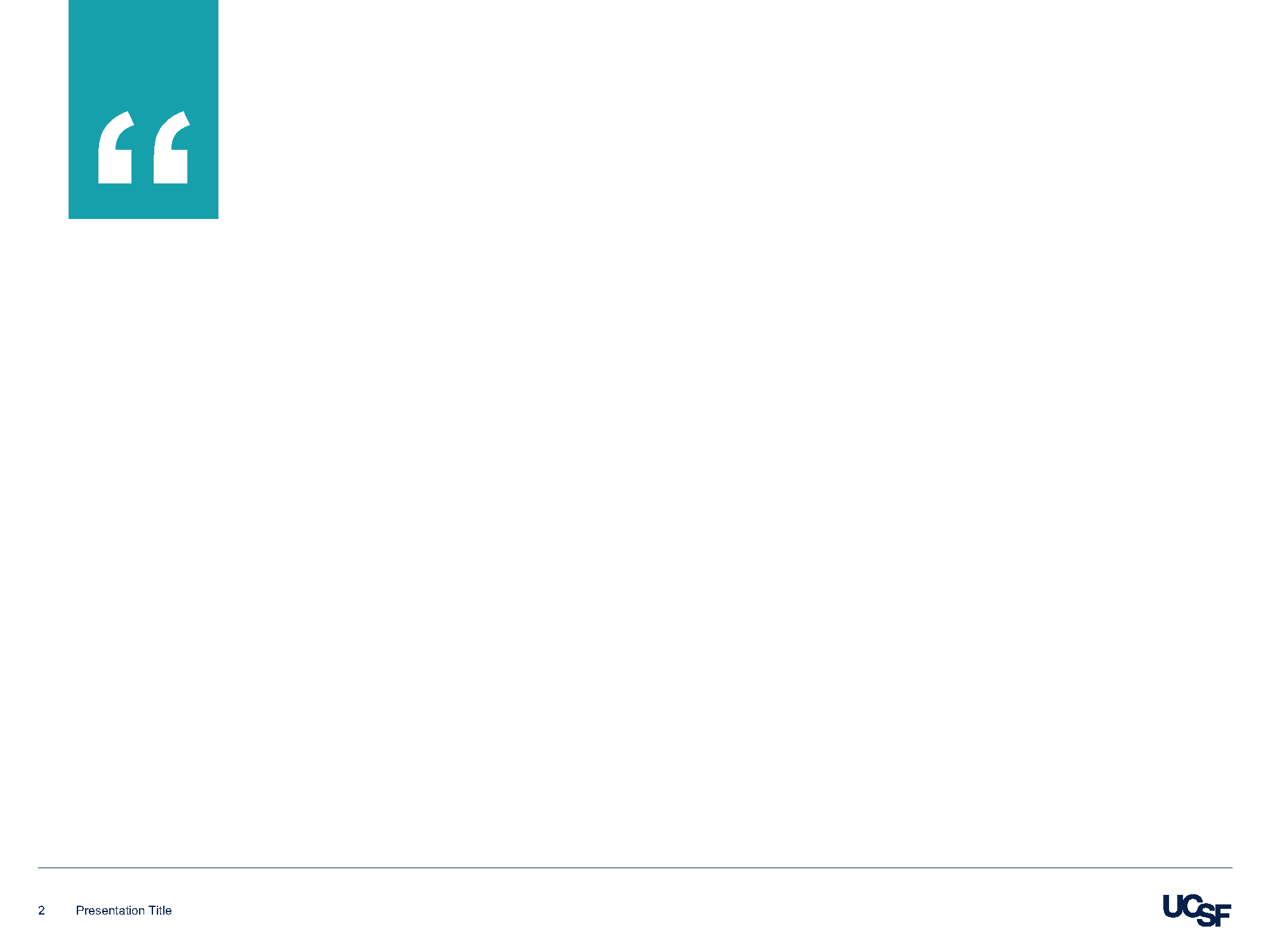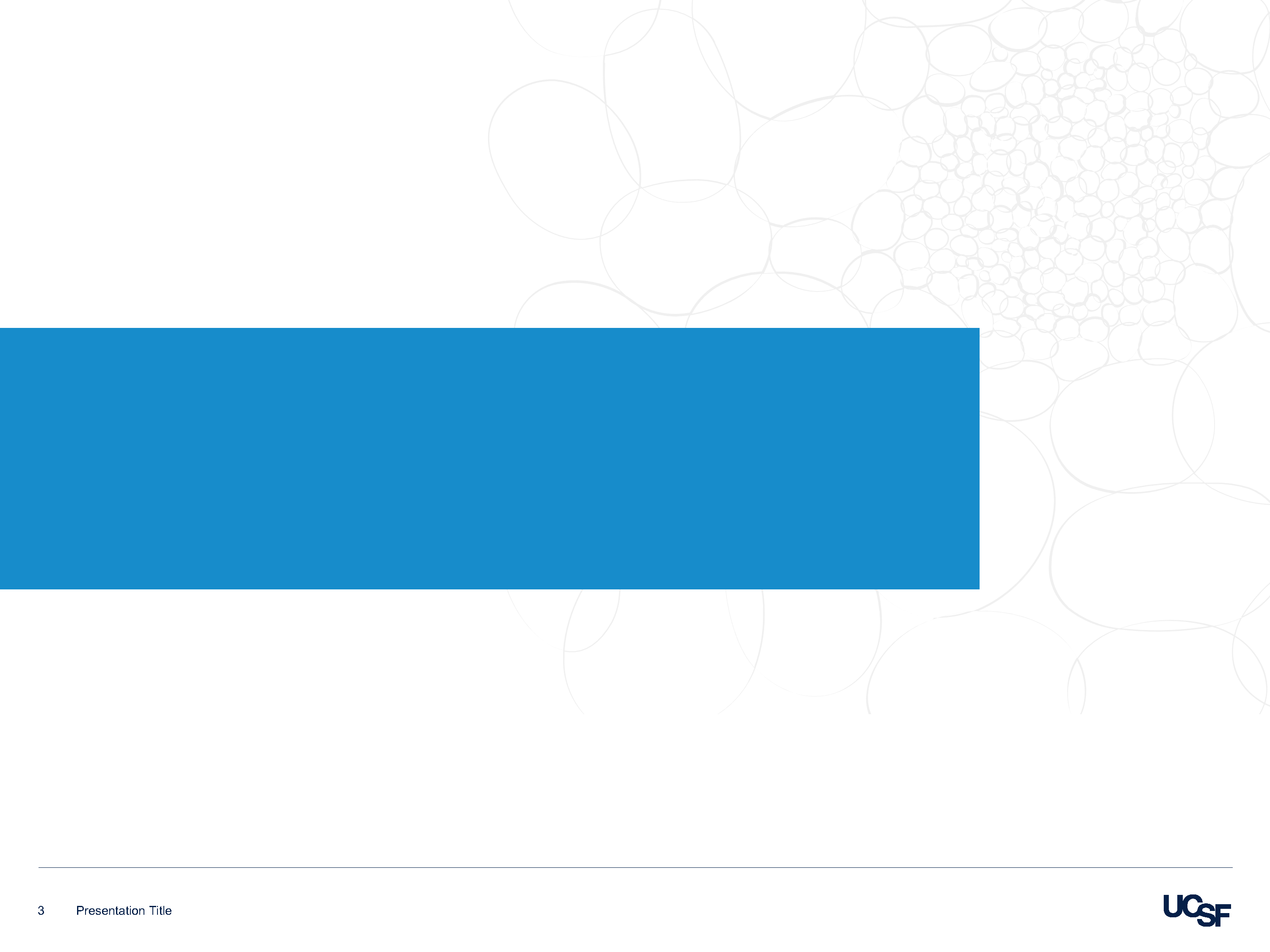 16:9 ASPECT RATIO (WIDESCREEN SIDE COMPATIBLE WITH HD MONITORS AND ZOOM)
---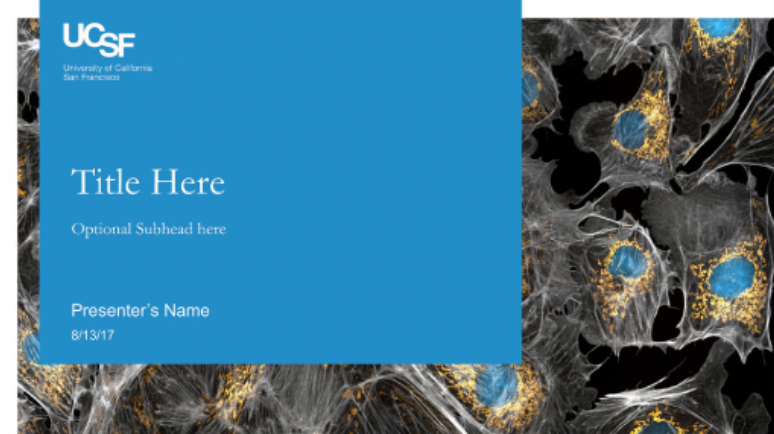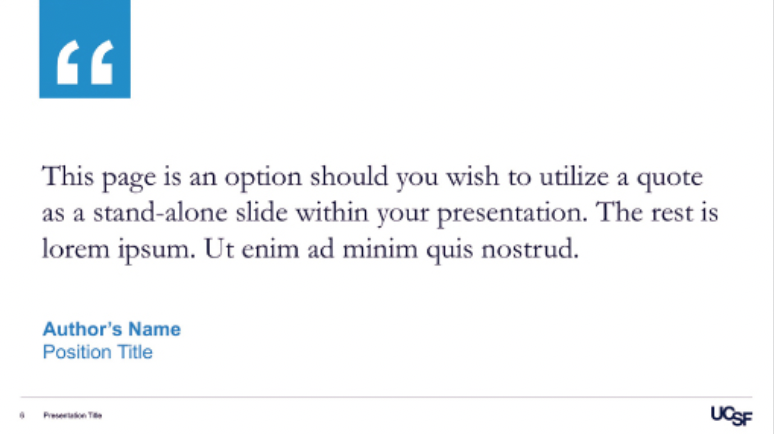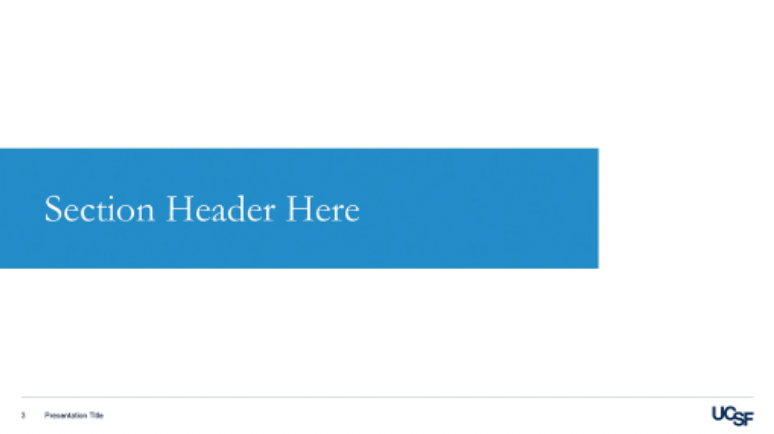 Logo Versions / Downloads
Also, download the PowerPoint Usage Guide for details on customizing your template.
Additional Resources
The following resources are also available for download: