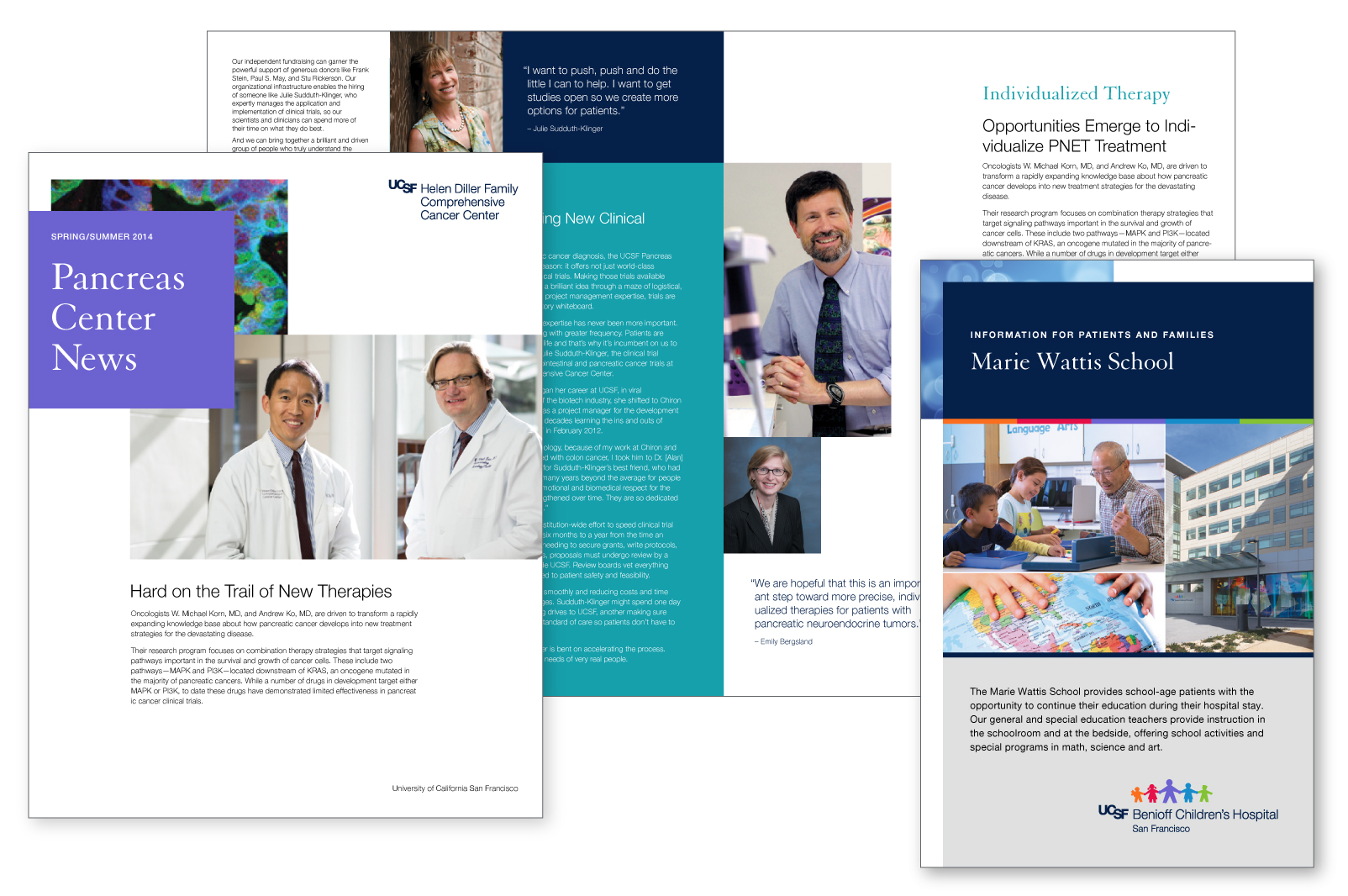 Collateral, presentations, and documents should have a similar look and feel based on our brand guidelines, making them more recognizable and helping our audiences connect with UCSF.
A variety of commonly-used templates are available for download on Box. Log in with your MyAccess ID.
Facts About UCSF
Need general information about UCSF to share with your audience?
Download and print the latest UCSF Fact Sheet, which provides a snapshot of UCSF's mission, focus areas, and accomplishments.