Sample Visual Framework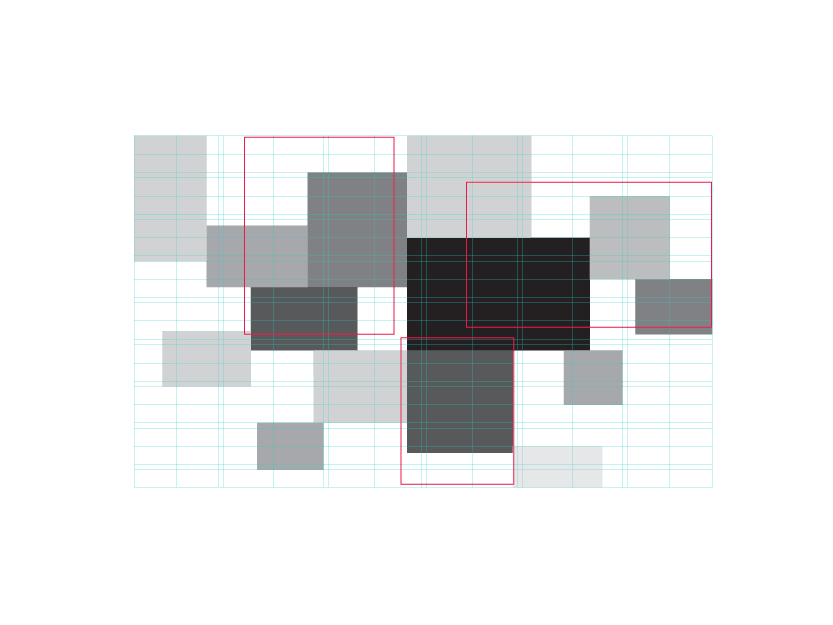 Using a grid system, create a collage of shapes. Focus in on areas to create new dynamic grids.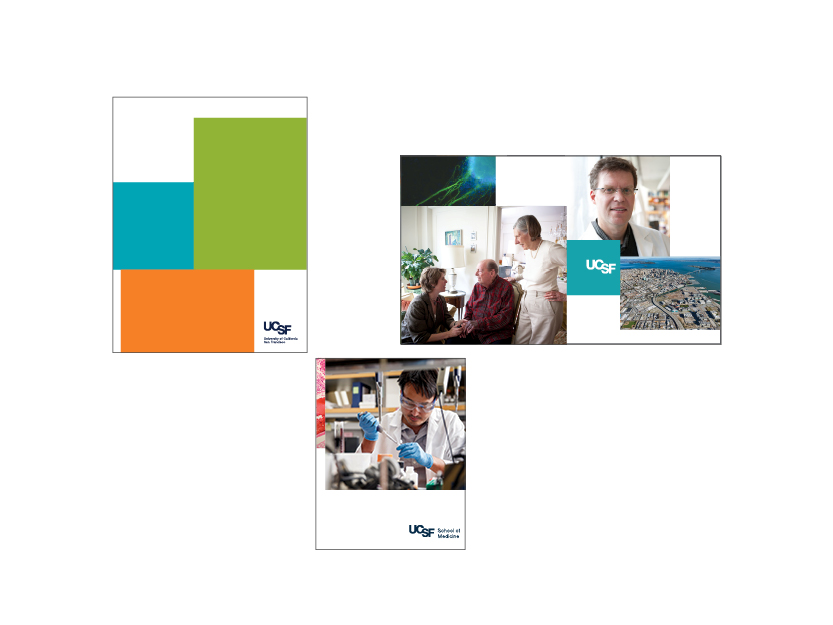 Replace shapes with photos or colored boxes. Add a UCSF logo to complete the layout.
Download Visual Framework Templates
Templates are available in both horizontal and vertical graphic forms, from simple two-graphic configurations to muti-graphic configurations. Open these templates in your design programs (Adobe InDesign or Illustrator) to serve as a starting point for creating UCSF materials.
HORIZONAL TEMPLATES
---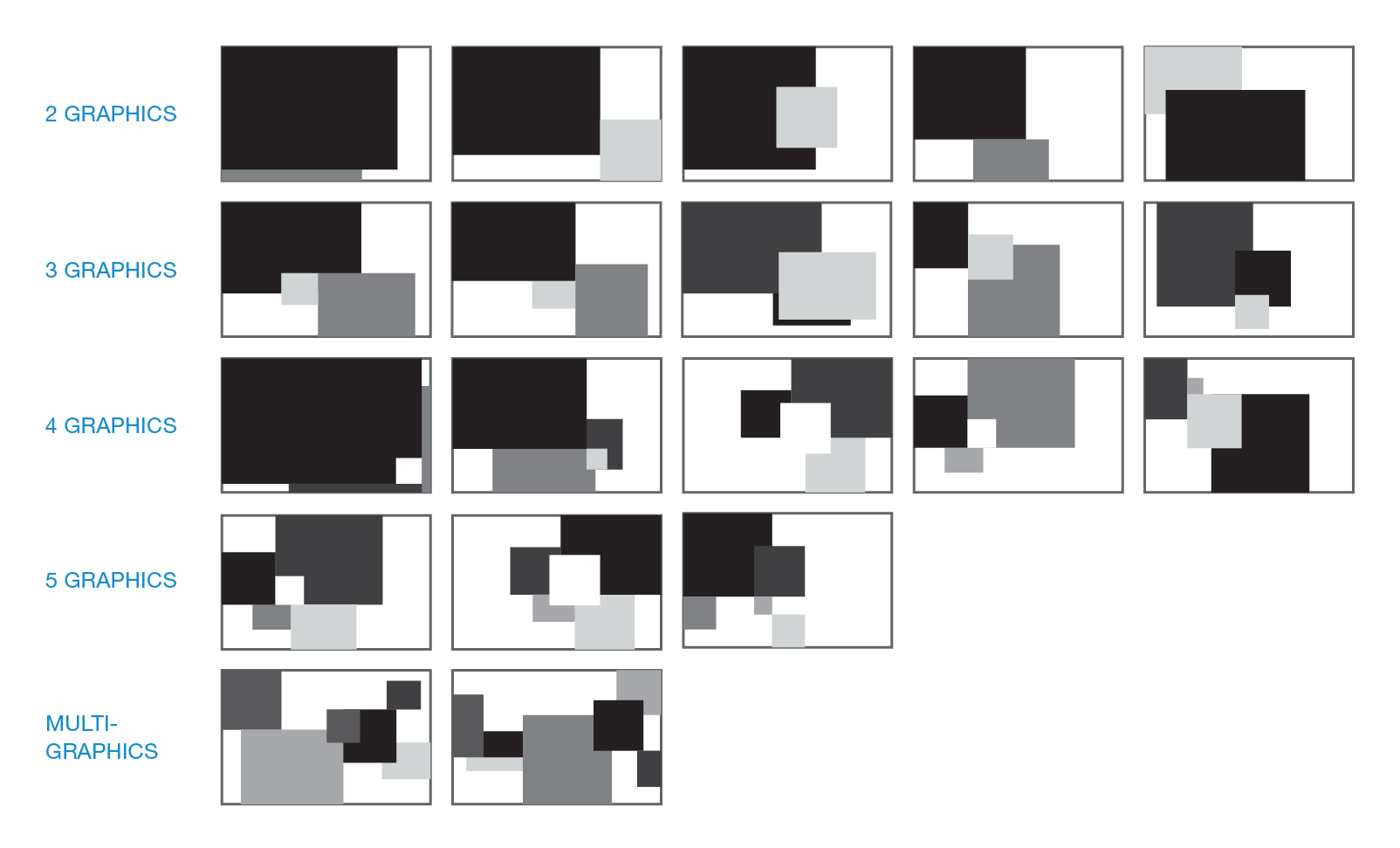 VERTICAL TEMPLATES
---