Apparel and Branded Items
All non-clinical official apparel must be reviewed and approved by UCSF's Office of Communications prior to production.
When designing official apparel, use the UCSF master logo or your official department or division logo. Even on apparel, logos cannot be altered, and you should not place graphics or writing right next to the logo (i.e. Do not include the text "Center for XYZ" right under a UCSF logo.) 
INSTRUCTIONS FOR DESIGNING AND ORDERING BRANDED ITEMS:
Use an official UCSF logo and your lab/team/center/study/etc. name written in Arial or Garamond in a different location. If you are using a UCSF logo, your design must be compliant with the UCSF brand standards. If you're not sure which logo to use or want to request a logo for your department, take this short Logo Quiz to determine which UCSF logo is assigned to your area.
Select a vendor to create a design aligned with UCSF brand standards. Reference our brand colors and fonts. Some apparel designs benefit from a logobox. It's a casual representation that works great for event specific merchandise. (Ex. AIDS Walk)
Submit your design to the UCSF's Office of Communications for review.
Once approved, order your merchandise.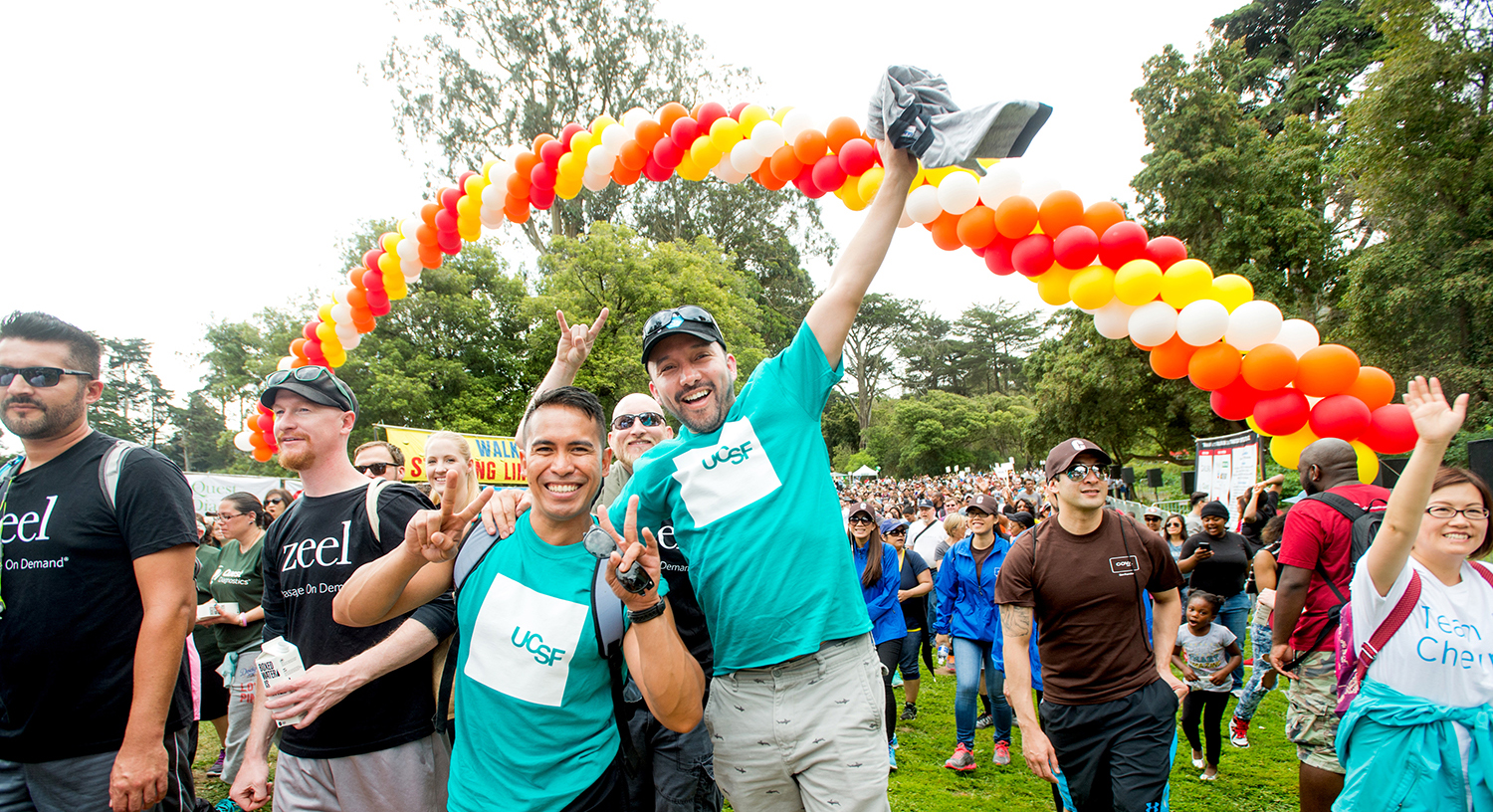 Logo Size
Logo sizing may be dependent on sizes and styles of apparel.
The maximum area to represent your logo lock-up on official apparel is 4" wide or 1.5" high.
MAXIMUM WIDTH
---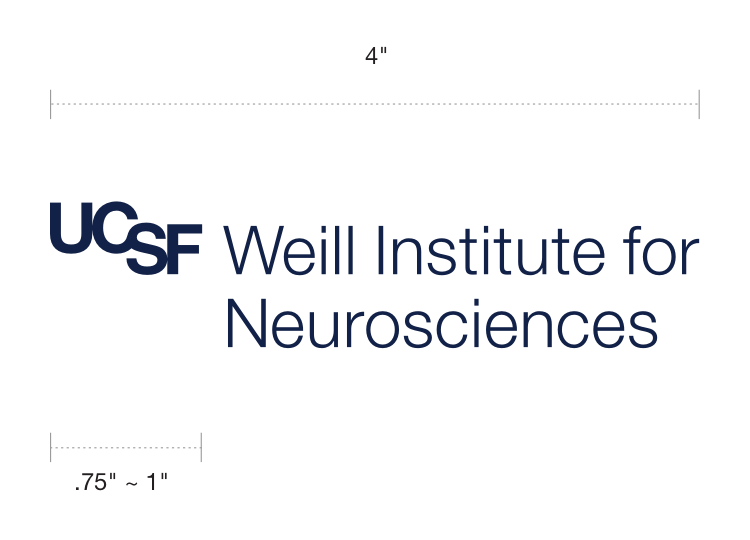 MAXIMUM HEIGHT
---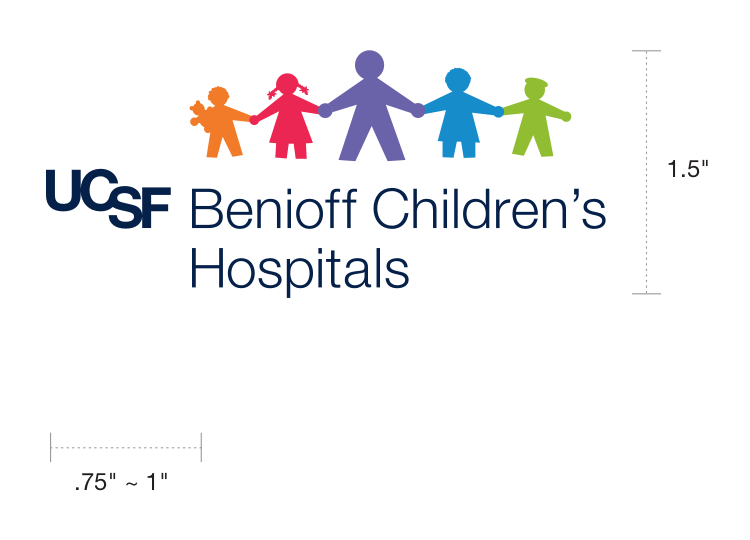 Examples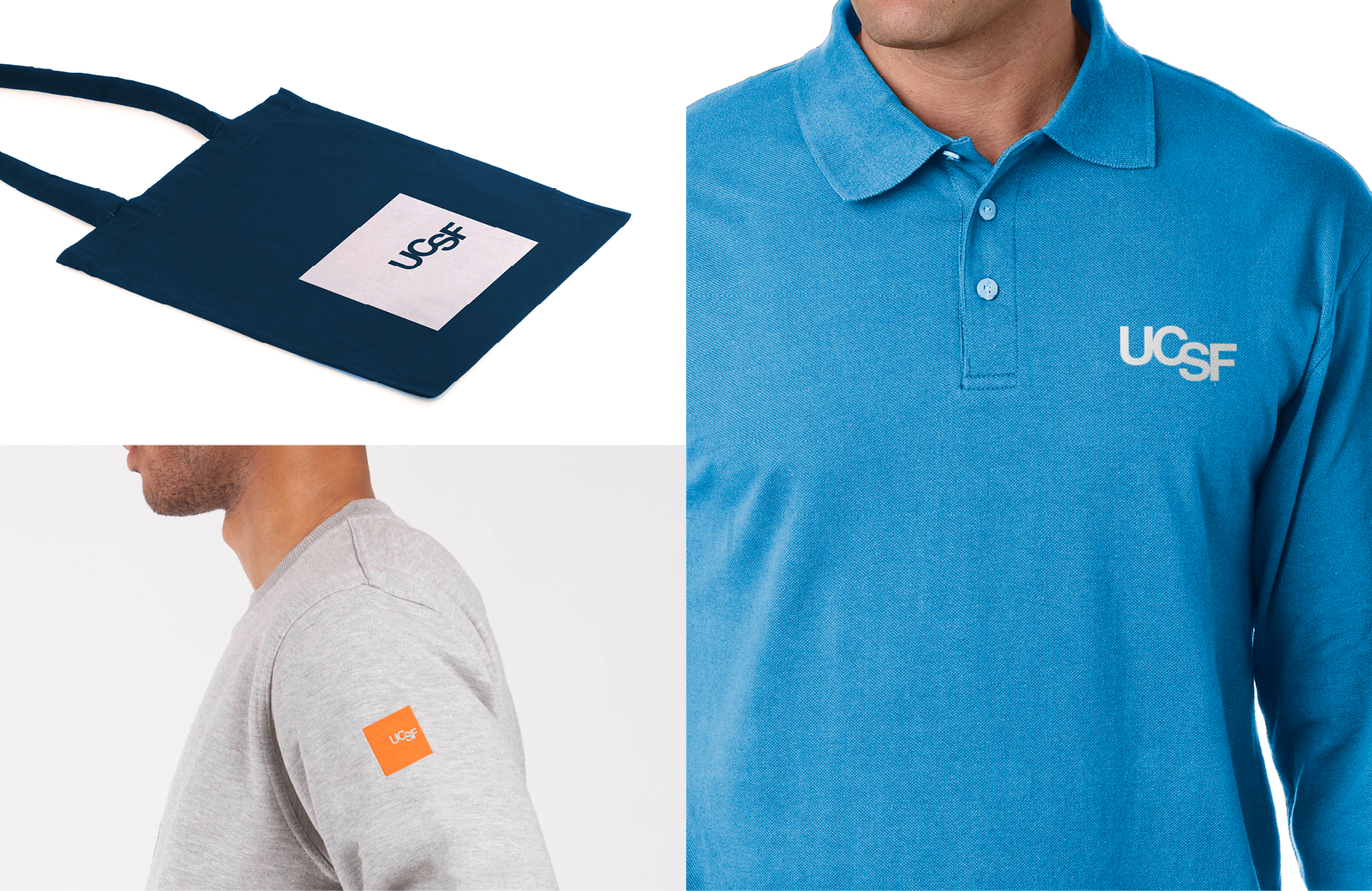 Custom Promo Items
Depending on the design and logo use, we may ask you to print in two locations, which usually results in slightly higher cost per item. The lower cost option would be to use an official UCSF logo, and not include any addtional text. 
If ordering small promotional items like pens or buttons, consider the small printing space and readability. We suggest using UCSF master logo or logo box.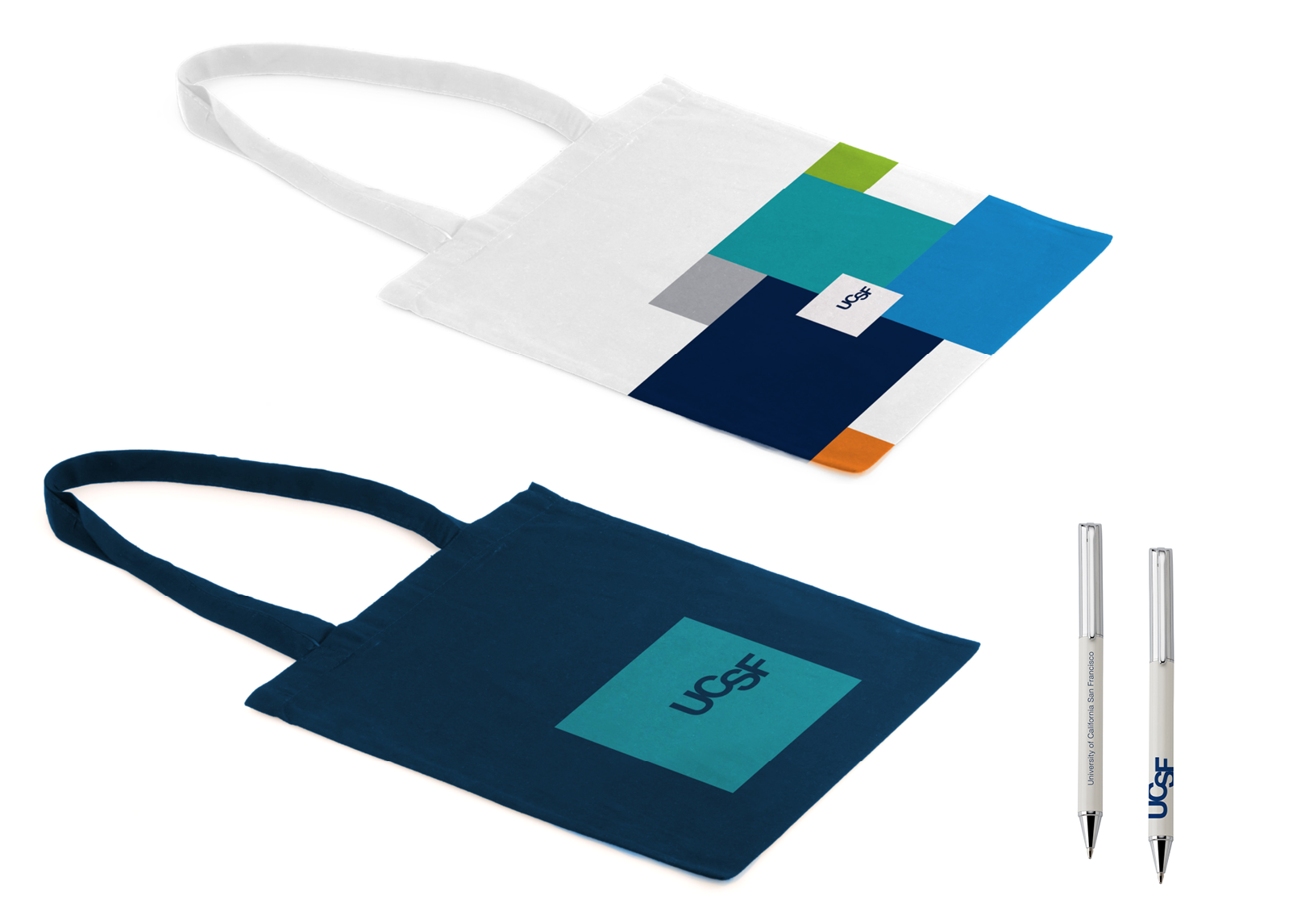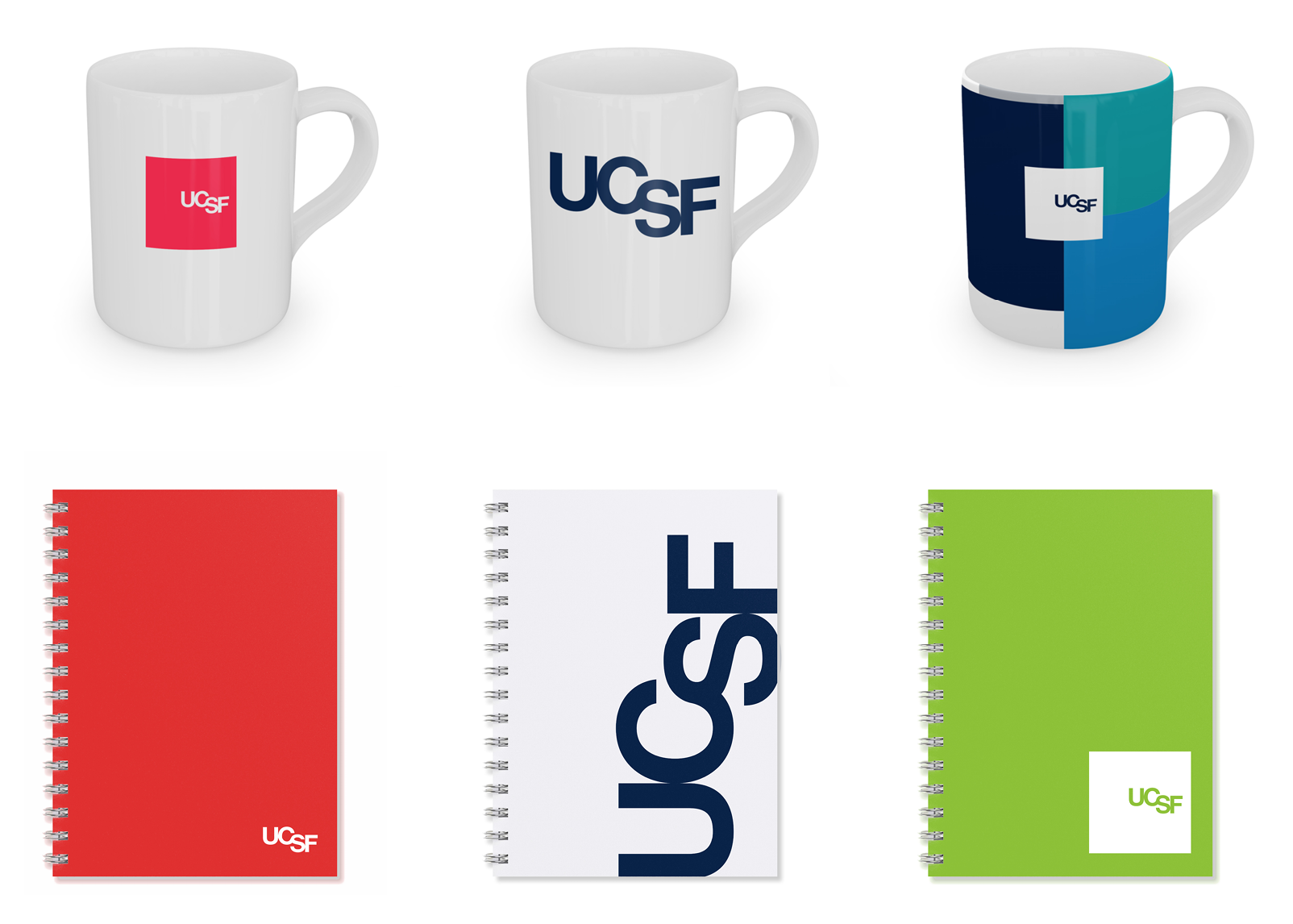 Lab Coats and Uniforms
All clinical lab coats and official uniforms must be approved by the UCSF Health Marketing team and the UCSF Office of Communications. 
Preferred Vendors: UCSF has long-standing relationships with vendors who specialize in lab coats and uniforms. You may work with any vendor to order official apparel, however these vendors are aligned with UCSF brand standards.