The following outlines the UCSF color palette for general use including print materials, PowerPoint presentations, painting and signage, etc. For information on colors for web and digital use, please visit the Digital Colors page. HEX codes for digital use can be copied from the Digital Colors page.
Color Palette for Print Use
The primary palette consists of four cool tones: navy, teal, green and blue, as well as one warm tone: orange. Navy is the main color for the brand and is used for all logo lock-ups.

The secondary palette consists of bright colors that are complementary to the primary palette: purple, red, and yellow.

The neutral palette provides a foundation or anchor to the bright colors of the palette. White is used as a canvas, while black and grays give primary and secondary palatte colors vibrancy and boldness.

Matching Palette Colors
Since individual printers and computer screens show colors differently, the color swatches on this page should not be used for color-matching purposes. Always use the formulas provided. If using design programs such as Adobe InDesign or Illustrator, you can download the color swatch palette and drag it into your design program.
When printing on uncoated stock, custom match the coated pantone chip swatch color (do not use the uncoated pantone chip swatch).
Using Multiple Colors
Each color in the UCSF color palette has been selected to complement the others. For best results, limit the number of colors used to 2-3 primary/secondary colors and 1-2 neutral colors. The examples below start to show how you can balance primary colors with secondary colors.
Tints: Primary and Secondary Palette
A tint is a mixture of a color and white in order to increase its lightness. While palette colors should typically be used at full strength, tints can be used in instances that require a more subtle color variation or need some differentiation from the UCSF color palette. Tints can be used to create hierarchy, separate colors, construct overlays and extend core colors. While this can extend the range of the primary palette, it is important to be judicious when using a variety of colors—too many colors can create unwanted complexity in a design.
Tints should never be used independently from full strength colors of the UCSF palette. Tints should only be used in support of primary and secondary colors as a way to extend that color for specific applications (charts, graphs, etc.)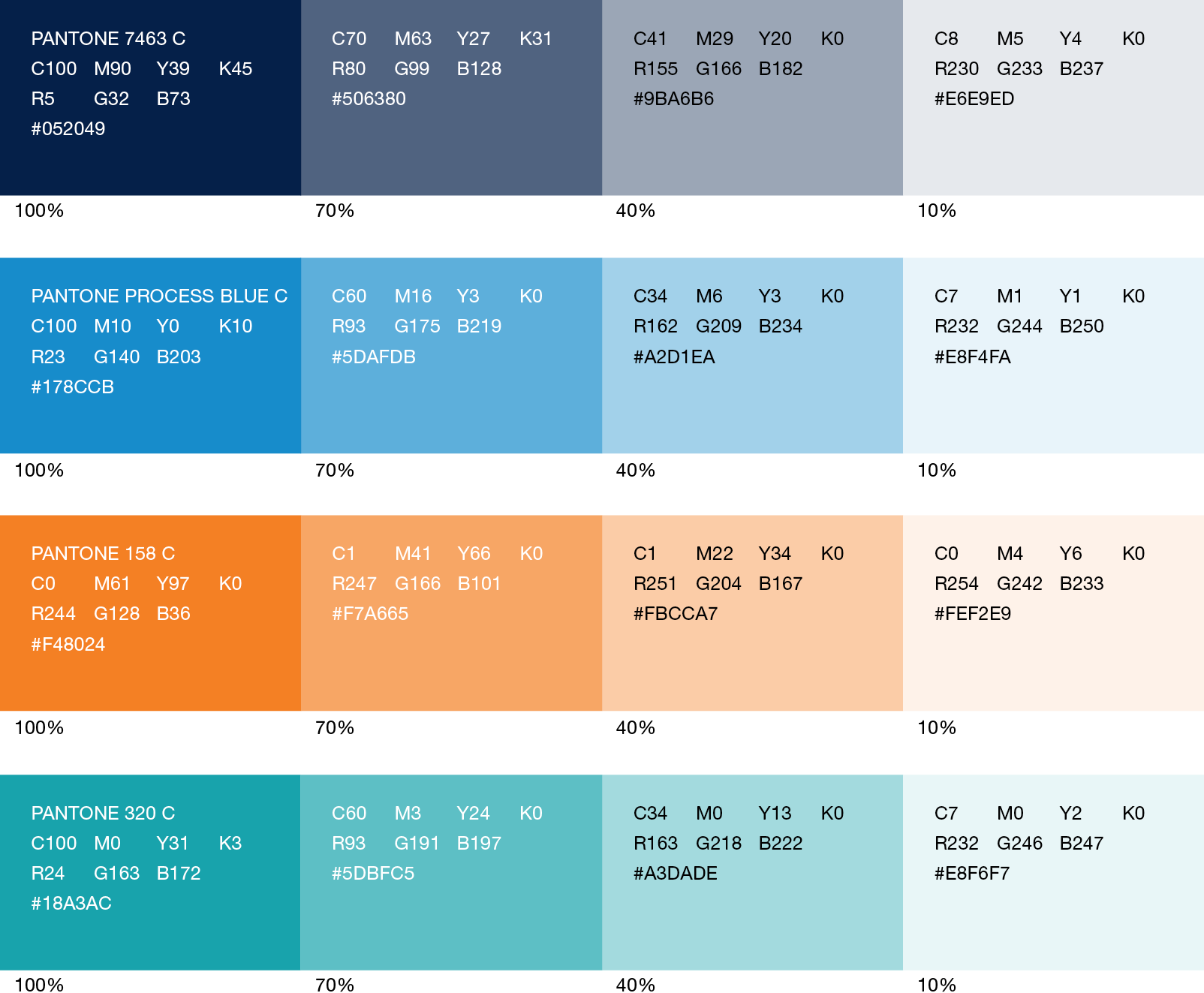 Neutral Tints
Neutral tints of grays can be used to shift colors from warm to cool. Black and white should always be used full strength. As with the neutral palette, these colors support the vibrant colors of our palette by providing contrast.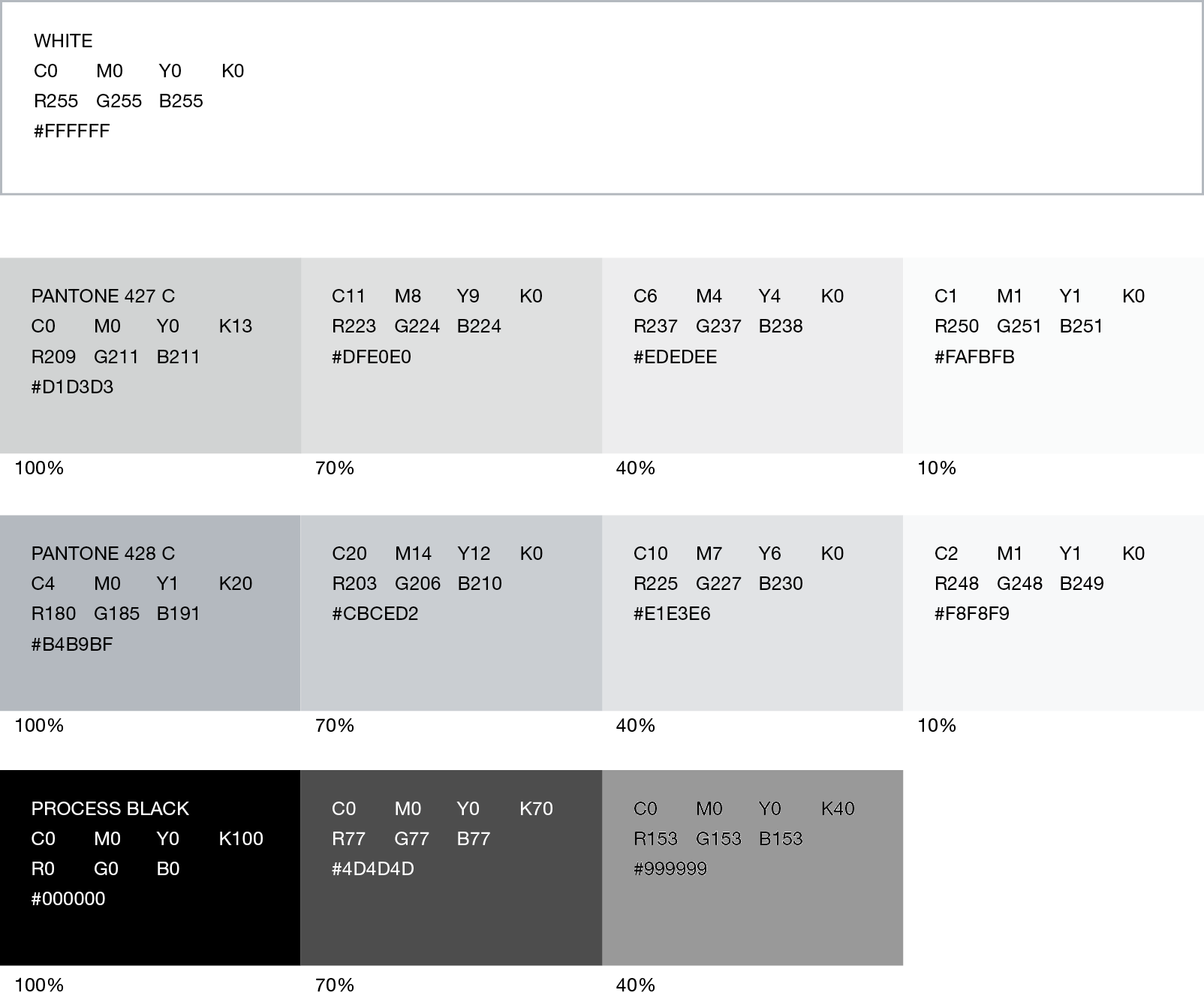 Creating Tints
As with the color palette, use the fomulas provided to create tints. When printing on uncoated stock, custom match the coated pantone chip swatch color (do not use the uncoated pantone chip swatch).
Incorrect Usage - Print Color Palette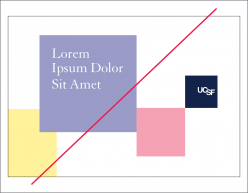 Do not use tints without using full strength colors.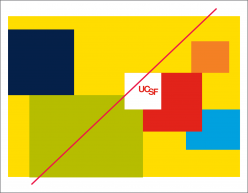 Do not neglect color hierarchy.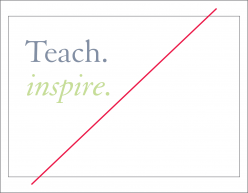 Do not use tints of colors for text.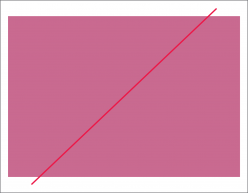 Do not create new colors.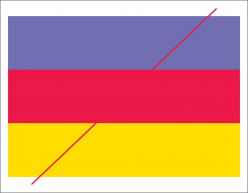 Do not use only the secondary color palette.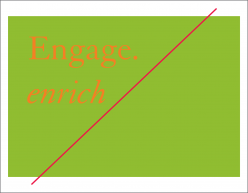 Do not combine colored text and background.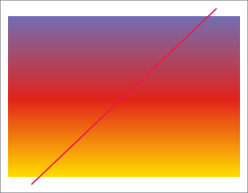 Do not create gradients.